Got a package with two new prints and went right to work. My sewing machine also died, which is causing my to design things around my serger only. Lots of bands have been happening.
Here are two tops I have made with the ice cream print: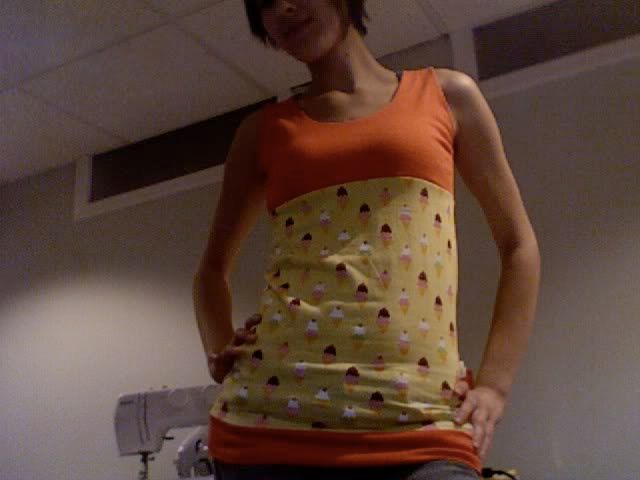 and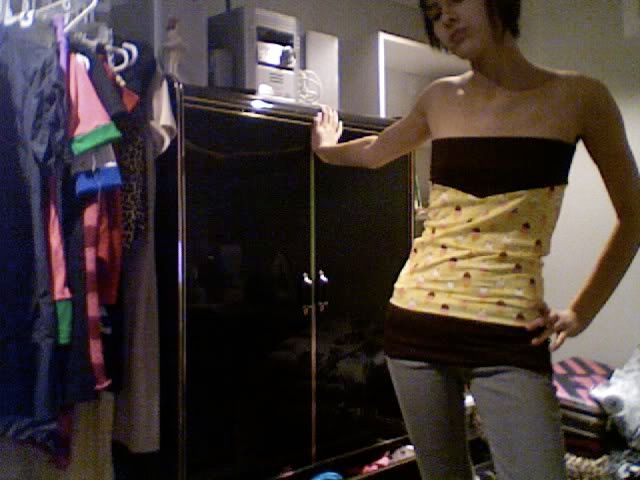 Crappy iSight photos, but alas.